How to Make a Nengacho (New Year Card)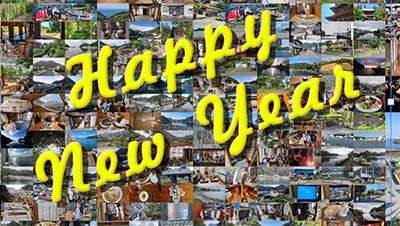 I was just able to get the New Year Card finished just in time for the New Year so completing this article will be a more drawn-out process. If you are interested in finding out how I put this together, please fill out the form "Stay Informed" that is below this article and notifications will be sent to you as the article is updated.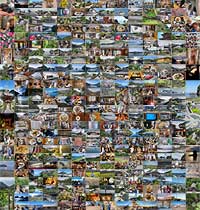 You may want to download the original background montage (1400x1870) image. You may find yourself in it! It contains over 300 photos that I have taken most of which are from 2022. You can download it by clicking on this: 2022_montage_1400x1870.jpg
The original size of the montage is 2800px/2940. I am restricting the download of this file to Japan Touring members only. Members may access this montage from Large Montage Download.
---
Stay Informed
When you subscribe to the blog, we will send you an e-mail when there are new updates on the site so you wouldn't miss them.
By accepting you will be accessing a service provided by a third-party external to https://www.japantouring.com/