Japan Touring depends on its content contributors. Content includes text, audio, and videos. Content is broadly classified into four types.
Our Authors

Taeko is a professional soprano singer and is very active in creating content for her multiple media adventures. You can visit some of her activities using the following links.
You can contact her at This email address is being protected from spambots. You need JavaScript enabled to view it.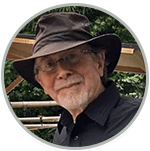 Jim is retired....more or less...and spends the cold six months of the year in Arizona where the weather is warmer and sunny. During the other warmer months he spends in the small fishing village of Arari which is located on the west coast of the Izu Peninsula. When in Arizona, he mainly works on websites and yardwork. When in Japan, he continues working of websites but also spends a lot of time fixing up his 70-year-old Showa home, working on a friend's sailboat called Kaikoma and searching for early morning photo shots and late afternoon opportunities to photograph the setting sun.