Okonomiyaki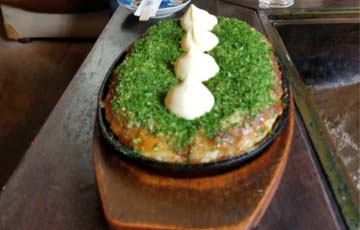 If you are ever in a situation where the conversation is lagging, you can always liven it up by stating that you have just found the best place in Japan for okonomiyaki. People can get passionate about the unique factors that make their selection the best.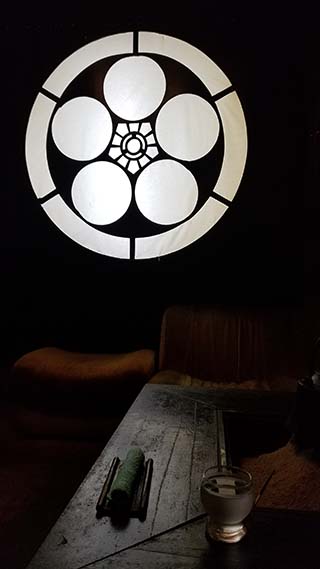 Even the word okonomiyaki lends itself to that as it is ambiguous about the ingredients as it means "cooking whatever you like." Each locality ends up adding something special to it that may not be found in other parts of Japan.
Adding to the excitement is that there are different ways of cooking it. In most places you do it yourself or with your friends that are sitting at the table with you.
As far as I know there are two okonomiyaki restaruants in Matsuzaki, only one of which I have eaten at so far. Called Boubai, the shop run by an elderly couple that are thinking of retiring, which really upsets me because to me, their okonomiyaki is the best that I have eaten in Japan. While tables with frying plates are available for you to cook your own, leaving it to the couple ends up with the beautiful looking dish you see above. It is cooked so that the bottom surface of the okonomiyaki is crisp and the contents are surberb!
You have your choice of content ranging from meat to taco (octopus). The price is very reasonable and for me, one order lasts for two meals!
---
Stay Informed
When you subscribe to the blog, we will send you an e-mail when there are new updates on the site so you wouldn't miss them.
By accepting you will be accessing a service provided by a third-party external to https://www.japantouring.com/