Covid 19: Japan Entry Policies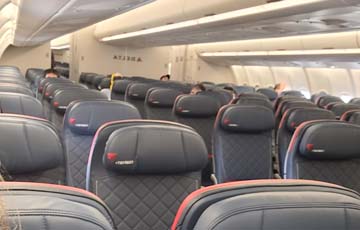 I just purchased a plane ticket for Japan leaving on the 9th of April (2021). This will be the third time that I have attempted to get back to Japan since 2019. Hopefully the third time will be a charm!
Japan's policies on persons entering Japan since the outbreak of Covid-19 has changed over the past year. With the outbreak of new varients of the virus, even more strigent regulations have been made making even more difficult. The changes have been difficult to keep up with and are sometimes quite confusing.
I am no expert in this field so always confirm what I say by going to the original official Japanese documents before making any decisions.
Agencies in Charge of Setting Japan's Covid-19 Policies
As far as it concerns those coming into Japan from abroad, there are at least three agencies involved.
Ministry of Health, Labour and Welfare (厚生労働省)
Ministry of Foreign Affairs of Japan (外務省)
Immigration Services Agency of Japan (出入国在留管理庁)
Let's see what each of them have to say.
Ministry of Health, Labour and Welfare
Required of all persons eligible to enter or re-enter Japan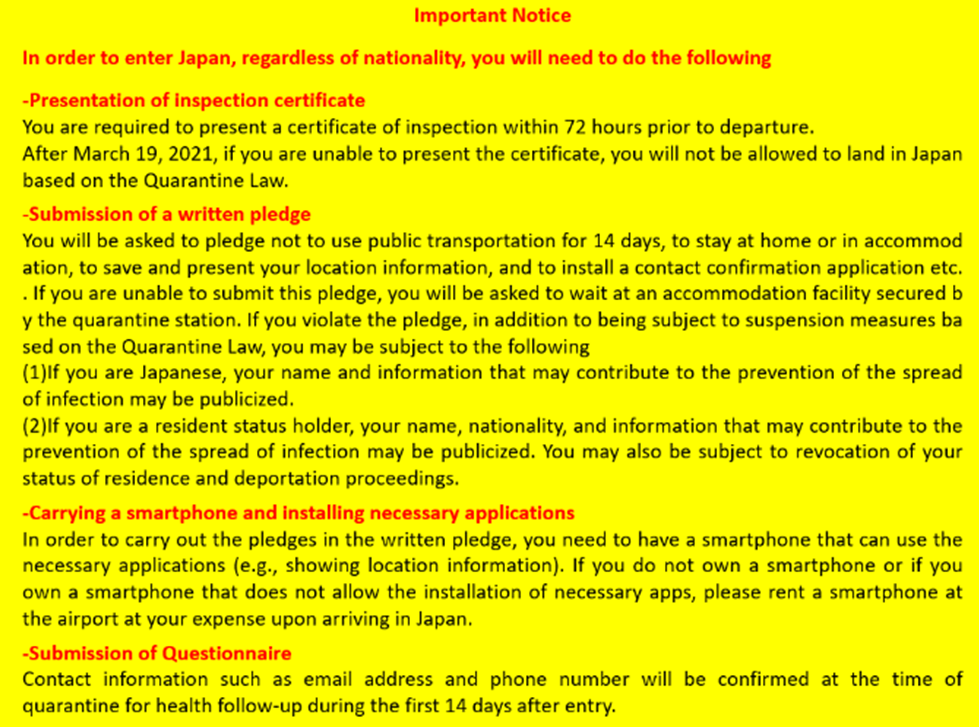 MHLW's 4 things required to enter Japan
Click Image for Original Source
Three classes of people presently prohibited from entering Japan
Although these three groups were previously allowed into Japan, the expansion of new strains of Covid-19 has forced the Japanese government to place restrictions on them temporarily. At the present date, March 26, 2021, according to the following document, the following 3 classes of people are prohibited from entering Japan.
Those on a "business track" or a "residence track."

Business Track: Definition


On a trial basis, entry into a partner country or Japan is exceptionally permitted, and under further conditions such as submission of the "Japan Activity Plan", the Business Track Traveler shall remain for 14 days at home or an appropriate location upon entering the partner country or Japan.

This is to enable

business activities with a limited range of activities (some restrictions on behavior are relaxed) even during the period (Note).

Mainly for short-term business travelers.

Residence Track: Definition


This class of personnel relates to those who are being dispatched to either work in Japan or abroad as well as replace those presently living in Japan or abroad. These persons shall remain for 14 days at home or an appropriate location upon entering the partner country or Japan.





Those who are coming from anywhere abroad and entering Japan as new entries
Those who left Japan for abroad on a short business trip to any country, may not make use of the Special Measure that was made for such trips for entry or re-entry back into Japan

Source: Three_Groups_Not_Now_Admitted_into_Japan.pdf (Japanese)
---
Stay Informed
When you subscribe to the blog, we will send you an e-mail when there are new updates on the site so you wouldn't miss them.
By accepting you will be accessing a service provided by a third-party external to https://www.japantouring.com/